Toyota and Lexus will drive franchisees' aftersales customer retention by extending the warranty on its cars to 10 years and 100,000 miles through its new service-activated Relax scheme.
Through the Japanese brands' new aftersales offering the owners of Toyota and Lexus vehicles aged up to 10 years or 100,000 miles will qualify for a year of warranty cover whenever they visit a franchised retailer for a service – incentivising use of the authorised network.
In an online conference announcing the June 1 launch of the scheme, Toyota GB rand awareness manager Matthew Blake confirmed that all vehicles qualify for the offer, even if they have missed previous services or have been serviced by independent operators in the past.
Van and pick-ups will also benefit from the extended cover offer.
Toyota (GB) customer services director, Rob Giles, said: "This is a game-changing proposition that redefines the manufacturer warranty, giving our customers the reassurance and value of cover for up to a decade of motoring.
"There are compelling business benefits to be gained as well, with Relax connecting us with more owners, building loyalty and giving our network partners the opportunity to maximise value chain opportunities in both sales and after sales activities."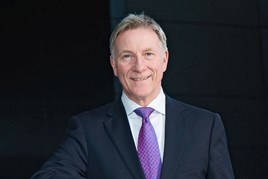 Ewan Shepherd, director of Lexus in the UK, said: "As well as rewarding existing Toyota and Lexus owners, our Relax programme will also strengthen the appeal of our vehicles to new customers, equally whether they are considering a new car or a used model."
The Japanese OEM, which has already launched the Toyota and Lexus Relax warranty offering in France, said there were no "complex clauses, exclusions or caveats", adding: "The new programme is designed to be simple, comprehensive and easy for the customer to understand and benefit from, true to Toyota and Lexus's customer-first approach to business.
"Its design also makes it easy for the centre network to apply and manage."
As part of the Toyota and Lexus Relax roll-out, the Japanese brand's current five-year, 100,000-mile warranty will be slimmed down to three-years and 60,000 miles, however.
Toyota first upped its warranty to five years in 2010 and, in August 2019, aimed to attract older cars back into its UK dealer network for servicing with 20% off as part of its new 5+ Club.
James Clark, from the OEM's GB communications and product division, said that research had suggested there would be minimal negative customer sentiment as a result of the move to a shorter standard warranty period.
He said: "Our research found that a fraction under 50% of retail customers realised they had a five-year warranty.
"I think it's driven by the three-year psychological model of ownership and vehicle renewal."
The new Relax warranty covers hybrid, plug-in hybrid and electric vehicle (EV) drivetrains.
Customers new to franchised servicing can also benefit from finance offering which allows them to spread the cost of their vehicles' maintenance.
When asked by AM, Clark said that the launch of the scheme was customer-focussed and not related to dealers' concerns about reducing aftersales revenues and profitability as a result of electrification.
In last week's AM 'General Managers Guide to Improving Service Retention' webinar retailers expressed concern about the reduced servicing needs of alternative fuel vehicles (AFV) and Luscombe Motors managing director suggested it was impossible for the sector to "keep doing #EV services for £40".
The webinar, part of a series of AM 'General Managers Guide to...' webinars throughothis year, can now be viewed on demand.