Subaru UK has followed Isuzu UK with the offer of a free Quick Check winter safety and condition inspection.
The two IM Group-imported Japanese brands are now both employing the tactic to ensure a flow of vehicles into their franchised networks, offering customers the incentive of free wiper blades, free washer fluid top-up if required and a free air freshener.
Kevin Hilliard, brand director at Subaru UK, said "The Quick Check program has been designed to provide customers with the opportunity to have a free safety and condition assessment, ensuring their vehicle is ready for winter and the cold weather that will soon be upon us.
"Subaru offer the very best protection for you and your family, with a host of advanced safety features fitted to our cars as standard.
"Our vehicles are known for their outstanding capabilities – both on and off-road, whatever the conditions. You can rely on your Subaru to be by your side year after year, mile after mile and this programme will only enhance this."
Subaru said that the comprehensive 38-point safety and condition inspection programme, which covers exterior bodywork, the operation of safety-critical items such as lights, windscreen, horn, and seat belts.
Under the bonnet, the air cleaner element is inspected, as are clutch and brake fluid levels, windscreen washer fluid is checked and topped up, and all quantities and conditions are measured and recorded, giving retailers the opportunity to prompt customers to make a later return visit.
Hoses and pipework are also checked for fit and function, with the battery also receiving a health check along with ensuring it is securely fitted with good connections.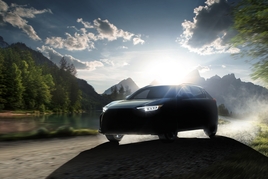 Subaru retailers are currently readying their workshops for the arrival of the brand's first full electric vehicle (EV), the Solterra, which is set to arrive in showrooms next summer.
The C-segment SUV – developed as part of a partnership with Toyota – should play a part in reviving the brand's registrations performance after just 951 new cars were registered as COVID-19 impacted the market last year.