Auto Trader has predicted that sales of new electric vehicles (EV) could surpass that of traditional petrol and diesel internal combustion engined (ICE) equivalents as soon as 2025.
Analysis of its online search data showed that the UK could reach government's target of banning all non-EV or plug-in hybrid (PHEV) new car sales by 2030 ahead of time thanks to buoyant consumer interest in alternative fuel vehicles (AFV).
Online car searches for EVs were up by 93% year-on-year (YoY) in November and 78% YoY in December in contrast to a 0.6% increase in demand for petrol vehicles last month and a 7.7% dip in diesel car searches, it said.
The added level of consumer engagement through the period resulted in a 413% rise in new EV leads being sent to retailers, with EV leads in December accounting for as much as 11%, up from 4% a year earlier.
As many as 24% of consumers surveyed on Auto Trader this week are considering buying an AFV, meanwhile, which is up from 16% in November 2020, and 13% from as recently as August 2020.
Analysis of this and other data has led Auto Trader to conclude that EVs will account for around 10% of the total British car parc by 2025, and AFVs around 18%.
By the time the government's ban on the sale of new petrol and diesel cars comes into effect in 2030, they're likely to represent as much as 30% and 40% respectively, it said, with ICE vehicles set to "almost disappear from the car parc" by the mid-2040s.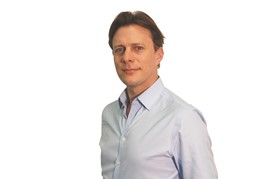 Auto Trader commercial director, Ian Plummer, said: "We've based our projections quite conservatively on the current trajectory of AFVs and ICE vehicles in the market, as well as the trends we're observing on our marketplace.
"Over the last few years we've seen consumer sentiment towards electric grow steadily, and whilst conversion from consideration to purchase remains relatively low, it is accelerating as the latest models become ever more attractive, while aspirational brands like Tesla help shift consumer perception.
"When they become more affordable and the required infrastructure improves, we're confident we'll see adoption levels increase significantly and rapidly."
Jato Dynamics reported today that Volkswagen's ID.3 EV hatchback had ended 2020 as Europe's second best-selling new car.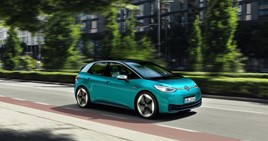 It was beaten only by its Golf stablemate and followed by the Tesla Model 3, in third place, in the December sales rankings.
Auto Trader said that Tesla was currently the most desirable EV brand on its platform, accounting for 27% of electric advert views, followed by Nissan (11%), Renault (8%), Volkswagen (8%), and BMW (7%).
The online classified advertising specialist said that analysis of consumer data showed that the profile of an EV 'intender' clearly differed from that of the average car buyer.
It found that those conducting searches are typically older (33% are over 55, compared to just 23% of the Auto Trader average), more affluent (33% are in the £75k+ income bracket, compared to 17% of the Auto Trader average), and live in wealthier postcodes.
The top five post codes for car buyers considering an EV purchase were: SW6, Fulham (16% above national average); NW3, Hampstead (+13%); M20, Didsbury (+10%); W4, Chiswick (+11%); and WA14, Hale (+10%).