Performance-leaning Cupra outsold its Catalonian sister brand Seat as its new Born electric vehicle (EV) tapped into the car retail sector's only growth segment during July.
Cupra beat Seat by a single vehicle last month, its sales swelling by 211% year-on-year to 1,839 units as its more mainstream brand suffered a 57.8% decline on its July 2021 performance to see its market share decline from 3.53% to 1.64%.
Year-to-date, Cupra's registrations are up 83.9% at 6,897, compared to a 51.9% decline for Seat which had delivered 14,625 units by the end of July, according to Society of Motor Manufacturers and Traders (SMMT) data.
Ford remains the UK's best-selling car brand year-to-date, with registrations of 68,024 down 18.3% on last year, ahead of Volkswagen (down 32.5% at 66,076) and Kia, which remain on-track for a record year with registrations up 21.4% at 64,461.
Despite registering just three cars last month Elon Musk's EV brand Tesla remains 44.1% up year-to-date with 21,297 registrations, meanwhile – commanding a 2.33% market share.
Tesla has growth its UK retail network in 2022, with new store openings in Dorset, Norwich and Bournemouth.
While MG (up 75.9% YTD at 28,149) and Hyundai (up 27.1% at 47,396) continued to defy a market faltering as a result of manufacturing supply issues in 2022, Dacia was also celebrating a record market share in July on the back of buoyant volumes.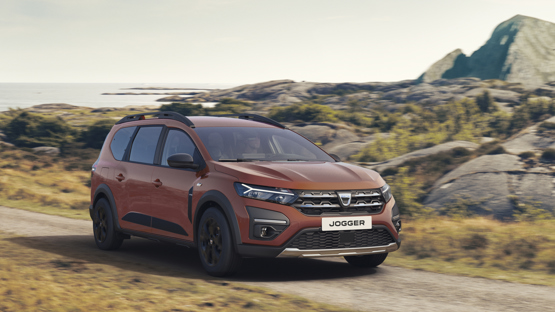 Dacia, the value-driven Renault Group brand, is closing on parent brand Renault with registrations up 80.8% year-to-date at 15,525 and July saw its market share rise to 3.04% as it delivered 3,414 units – up 102.3% YoY.
In the retail market, Dacia's share topped 5.48% following updates of its Sandero hatchback and Duster SUV and introduction of the seven-seat Jogger MPV in recent months.
Dacia UK brand director Luke Broad said: "We are seeing that the popularity of our brand has been skyrocketing over the past few years, driven largely by our super simple range, our very well-equipped cars and our unbeatable value for money.
"It's great to see a record month for the Dacia brand. This is just the beginning, though. With a bold new brand identity, fresh enhancements across our range and the recent introduction of the all-new Jogger, Dacia is only going to go from strength-to-strength in the UK."
The Vauxhall Corsa remains the UK's best-selling car year-to-date, with 24,33 registrations, despite the Nissan Qashqai topping the rankings in July with 2,514 registrations.
Here is the SMMT's ranking of the UK's best-selling cars in July and YTD: