GForces and Autofutura have vowed to connect car manufacturers, automotive finance providers, car dealers and consumers to optimise the entire customer journey with a merger announced today.
The two UK-based automotive retail software providers have been brought together with backing from Inflexion Private Equity to create a global business which already serves 20 OEMs and 10,000 car retail locations in 96 countries.
The new group will combine the online retail expertise of automotive e-commerce and omnichannel supplier, GForces with Autofutura's data-driven business intelligence and the expertise of Chrysalis Loyalty, which was the recently acquired by Autofutura.
A statement issued this morning (April 20) said that the new group would be led by "highly experienced executives", with data intelligence expert Christian Erlandson named as chief executive and automotive veteran David Riemenschneider as chairman.
A spokesperson told AM this morning that other roles within the as yet unnamed new group will remain the same.
Erlandson, who joined Autofutura as CEO in June last year, said: "The digitisation of the automotive sales process is accelerating at an unprecedented pace and now is the time to combine the expertise of Autofutura and GForces.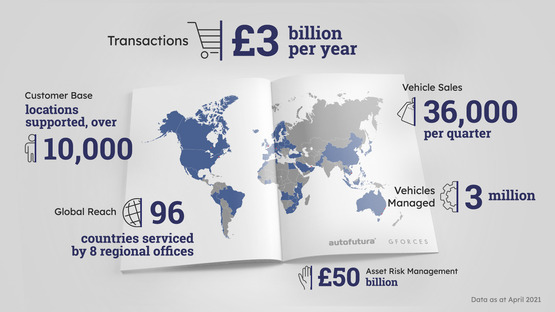 "By merging Autofutura's data intelligence insight with GForces' e-commerce solutions, there is huge potential to support our customers in streamlining the consumer journey, accelerating sales and driving revenue from the first transaction."
Simon Turner, managing partner at Inflexion, said: "The combination of Autofutura with GForces unlocks a unique and highly relevant technology proposition for the automotive retail industry, against a backdrop of accelerating change and disruption for dealers and OEMs.
"We are delighted to be backing this team to create such an exciting auto tech group, by merging two outstanding private businesses with a long track record of growth."
The newly merged group was advised by GCA Altium, Headpoint Advisors, Higgs & Sons and Taylor Wessing.
It is the second major supplier development of 2021 for automotive retail, after CDK Global International marked its takeover by Francisco Partners (FP) with a rebrand as Keyloop and the acquisition of both Rapid RTC and enquiryMAX.
Today's joint statement issued by GForces and Autofutura said that the rapid acceleration of the digitisation of the automotive sales process had prompted the two companies to come together to maximise sales efficiency and improve the way consumers buy cars.
Last week GForces revealed the findings of a study which revealed the UK's automotive retail sector could save £950 million on the cost of sales through a wholesale shift to online retail.
Paul Stokes, head of ecommerce at the automotive ecommerce software provider, said that a change in staffing structure, job roles and skillset would be need to make the shift that would facilitate the shift.
But former dealer Nidd Vale Group and Rockar managing director Stokes said that a GForces' research had indicated that even a 30% transition towards online could save the sector £47m a year, suggesting a blended approach was still the best solution.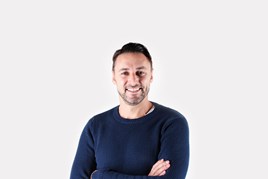 GForces chief commercial officer, Tim Smith, said: "We have already seen how COVID-19 has accelerated the shift to online within the automotive sector.
"New and used car online purchases made through UK franchised retailers using GForces platform – NetDirector® Auto-e – increased by 1,228% during 2020.
"This has been quite rightly hailed as positive news for customers; however, what can get overlooked is the significant cost and efficiency benefits the cultural shift to online buying, and the technology of the digital platforms that facilitate it, can deliver for retailers."