Buyacar CEO Andy Oldham has left his position with the business's owner, Autovia, after a new strategic direction brought an end to the platform's online sale of used cars and motor finance.
AM reported back in March that jobs were at risk at Buyacar after Dennis Publishing-owned Autovia considered changing its model, following suggestions from sources that the business could be set to close.
Buyacar previously advertised used cars offered for sale by dealers across the UK, buying them from the dealer when a customer was and delivering contactless remote retail process to car buyers' doors.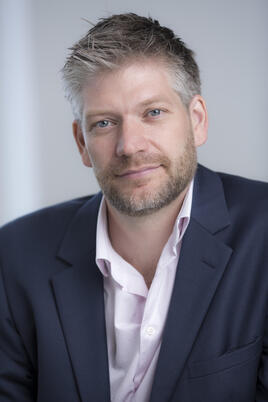 With the departure of Oldham, however, comes confirmation that Autovia's Buyacar offering will no include the sale of used cars or vehicle finance – instead focussing on online lead generation.
The move will see it more directly take on established market rivals including Auto Trader, eBay Motor Group, carwow, heycar and Car Gurus.
A statement issued to AM by Autovia said: "Autovia's Buyacar Group CEO Andy Oldham left his position at the end of April as the business ceases retailing cars and finance and pivots to a lead generation model. Details of a new partnership will be confirmed shortly.
"Responsibility for Buyacar will be handled by existing Autovia CEO Nicola Bates."
Autovia made no comment on job losses relating to Buyacar's change of model.
Commenting on the leadership changes at Buyacar and Autovia, Bates said: "Buyacar remains one of Autovia's core brands and we will continue to offer unrivalled advice and trusted content to our consumers, alongside a growing choice of classified cars for sale."
BuyaCar launched in the early 2000s to boost dealers' used car sales with a purely distance-selling operation, and subsequently was bought by media publisher Dennis Publishing, which positioned it as a hybrid of both an industry supplier and retailer.
Dennis Publishing expanded the business, before splitting it off along with its automotive media brands Auto Express, Driving Electric, Octane and CarBuyer into a new company, Autovia, in 2021.
Oldham took to LinkedIn to mark his departure from the business ahead of the bank holiday weekend. He said that he had "loved every minute of the Autovia journey", adding that it had "carved out an amazing business from our previous owner Dennis Publishing".
Oldham thanked Autovia's executive leadership team, before adding: "I'm excited to take on a new challenge but in the meantime, Autovia, keep driving that success."