The fast-expanding CitNOW Group has continued its growth through acquisition strategy with the addition of Auto Imaging to its growing portfolio.
The group's latest acquisitions follow the recent integration of Real Time Communications (RTC), Web1on1, Dealerweb, Tootle, Reef Business Systems and US-based Quik.
It has also increased its domestic and international presence with the acquisition of sales lead management provider AutoSLM, and Dealerdesk, a multichannel customer relations management hub.
CitNOW Group's growth ambitions were recently boosted by new investment from private equity investor Livingbridge, alongside additional funding from current backer, Tenzing.
The automotive retail software provider said Auto Imaging's tools will enhance the group's portfolio, helping dealers to capture consistent vehicle imagery, provide quality control of imagery, automated stock video, and accelerate their deployment within online listings.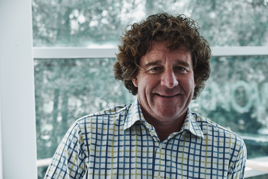 Geoffrey Page-Morris, chief executive officer at CitNOW Group, said: "Bringing Auto Imaging under the CitNOW Group umbrella is sure to enhance the value of our collective proposition for dealers, helping them improve the standard of their vehicle listings and workflow efficiency.
"The end-customer is always at the forefront of our minds, and this latest addition is part of our ongoing effort to improve effectiveness and efficiency in automotive retail by delivering rich digital solutions."
Chris Gray, managing director of Auto Imaging, said: "We feel our Imaging and video solution a natural fit within the wider CitNOW Group portfolio. We look forward to enhancing an already strong product offering in the next stage of what has been a very exciting journey for us so far."