Has the online used car retail bubble burst or have the UK's established car retailers' disrupted disruptors like Cazoo and Carzam with their ability to evolve and adapt to cater for the digital car buyer?
In the latest edition on AM Magazine*, Zeus Capital market analyst Mike Allen suggests the share price slump at the biggest global players in a sector containing brands such as Carmax (down 27.7% YTD), Carvana (-82.8% YTD), Cazoo (-80.2% YTD) and Auto1 (-61.1% YTD), may be attributed to impatient investors.
Some could be getting anxious to see a return as a cost-of-living crisis feeds fears of faltering consumer confidence and possible recession.
UK incumbent Cazoo has now lost 86.9% of its initial $7 billion (£5.6bn) market value since its August 2021 New York Stock Exchange listing, with share prices down from $9.38 (£7.69) to $1.23 (£1) at the time of writing.
Elsewhere, Dennis Publishing's Autovia division announced that Buyacar would cease operating as an online car retail platform – instead focussing on lead generation – while speculation grew that Carzam may be headed for a market exit.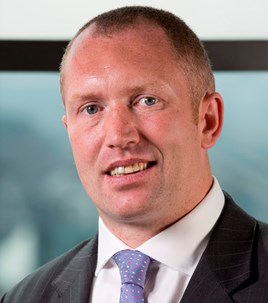 Commenting on the sector's listed online retail operations, Allen said: "The likes of Carvana and Cazoo have had huge valuations and attracted huge sums of investment and that applies huge pressure to deliver results, but the sector doesn't stand still and wait five years for you to come good.
"Investors get impatient. The economic outlook is changing, and the mood of investors has gone from a 'risk on' situation to 'risk off' in recent months, leading to a change of attitude when it comes to online car retail."
Allen added: "Will they ultimately fail? Perhaps, but with the amount of money backing these businesses it is unlikely to be this year or next."
GROWTH AT WHAT COST?
Cazoo founder and chief executive Alex Chesterman told The Times newspaper that "nothing Cazoospecific" had knocked share prices, citing "irrational fear" in the stock market for their fall in value.
But, as it succeeds in growing its market share, Cazoo continues to struggle to improve its profitability in a market where most retailers have been reaping the rewards of record used car margins.
A recent Q1 trading update revealed revenues up 159% year-on-year to a record £295m after sales volumes rose 102% (to 19,713). Yet gross profit per unit (GPU) declined 19% to £124 and Cazoo's overall gross profit declined 2% to £2m.
The result came less than a month after Cazoo reported seeing a "clear path for significant retail GPU improvement" from its online used car sales after reporting a £550m loss for 2021, targeting GPU to £900 this year, with a longer-term goal of reaching £3,000pu.
It was also followed by a report detailing the potential risks and pitfalls of its online car retail and vehicle subscription model – submitted to the US's Securities and Exchange Commission (SEC) – in which Cazoo conceded that it cannot guarantee it will "achieve profit at all".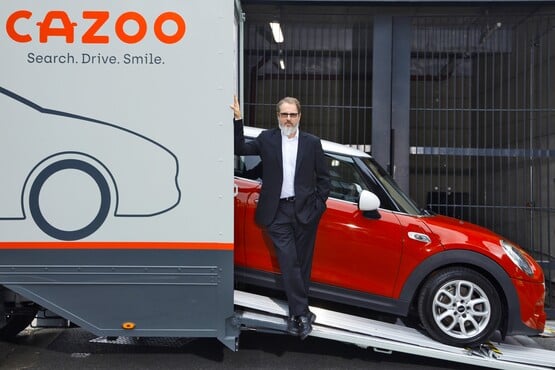 In its Q1 trading update, Chesterman said he was "extremely pleased" with the business's record Q1 revenues and unit sales and highlighted plans to ramp up reconditioning capacity to deliver further growth and "allow us to continue our progress towards our long-term market share ambitions".
Cazoo – already active in the UK, France and Germany and set to expand into Italy and Spain this year – saw its used car sales rise 233% to 49,853 in 2021. It has reiterated a target of achieving revenues of £2bn on the back of 100,000 used car sales in 2022 on the way to a long-term target of £15bn in revenues.
Chief financial officer Stephen Morana said its Q1 GPU was impacted by investments made in the second half of last year. He added: "We expect a significant improvement in our UK retail GPU in Q2 and throughout the rest of the year as we start to see the benefits of these investments."
At launch, the biggest digital-only used car retailers were the subject of huge valuations, but in recent months their share prices have slumped
FAILING TAILWINDS
Many of the sector's biggest players expect the unprecedented tailwinds of appreciating used car values, that have produced record used car margins and profit for the sector's established players, to combine with the cost-of-living crisis to make the market far tougher as 2021 progresses.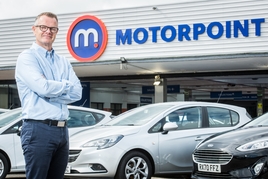 Motorpoint chief executive Mark Carpenter said: "For the first time since COVID, we're seeing normal levels of depreciation returning, with stock typically losing between 1.5% and 2% of its value per month."
Another franchised car retail group boss told AM: "The economic fundamentals have to come into play at some point in time".
Allen suggested that traditional retailers – and possibly cinch, with its backing from owner Constellation Automotive – could be better placed to deliver sustainable growth in a more challenging market.
Allen said: "Traditional retailers have more touchpoints and more infrastructure built into their model. That gives them the chance to easily save time, make efficiencies and make the whole process slicker.
"They've also got the premises where customers can get comfortable with the idea of buying that big ticket item."
He added: "What were Cazoo doing differently when they launched? Really, they were delivering cars to customers in a branded van.
"Nothing stands still in motor retail, and I think Cazoo succeeded in winding a lot of people up so when COVID hit many said 'right, we're investing in digital retail and taking them on'."
Vertu Motors claims to be the first car retailer to have launched the UK's first end-to-end car retail process.
Its recently published 2021/22 financial results revealed that it had leveraged "sector tailwinds" to deliver a 41.9% rise in turnover (to £3.62bn) and 228% rise in adjusted pre-tax profits to (£80.7m) as its used car gross profit per unit reached £1,763.
WHAT CUSTOMERS WANT
Vertu chief executive Robert Forrester remains far from convinced that consumer demand for online retail is sufficient to guarantee any online-only retailer a big enough share of the market.
Just 900 of the 89,000 used cars Vertu sold in 2021 were done so completely online. "They are the people that bought end-to-end online with no intervention from us, and that number has doubled year-on-year to get to that point," Forrester said.
Vertu Motors sold 4,300 cars where a £99 deposit was left to secure the vehicle online, but Forrester said that "most came in for a test drive before they took the car from us".
According to research by EY, 61% of car buyers want a test drive at a convenient location, while 50% want to experience the vehicle "hands on" at a dealership or experience centre.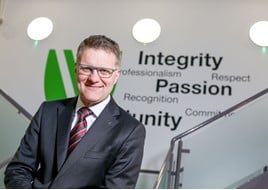 Forrester said: "The percentage of people that want to buy a car wholly online is tiny. That is the ultimate flaw in an online-only retail model.
"Online retail has an extremely low online conversion ratio and the only way you're going to turn online enquiries into online sales is to either spend an awful lot of money on marketing or be very cheap."
Cazoo's accelerating scale and growing profile could yet see it deliver success across Europe.
The future of its UK rival Carzam will also be watched closely.
Last November, the online retailer, launched with a big fanfare by Big Motoring World founder Peter Waddell, seemed was set to propel itself into its "next chapter" after raising £112m in its first external fundraising round. It claimed its first-year revenues (2021) were on track to total around £150m on the back of 13,500 used car sales.
Yet, after barely a year in the role, its chief executive, Kirk O'Callaghan, became the fourth director to leave the business this year when his departure from the business was recorded on the Companies House website in April.
That was just days before Waddell also ceased being a director, although Companies House shows he remains a large shareholder.
And The Times newspaper reported that the Peterborough-based retailer 'might be running out of road' after its sources suggested attempts to find a buyer were not bearing fruit.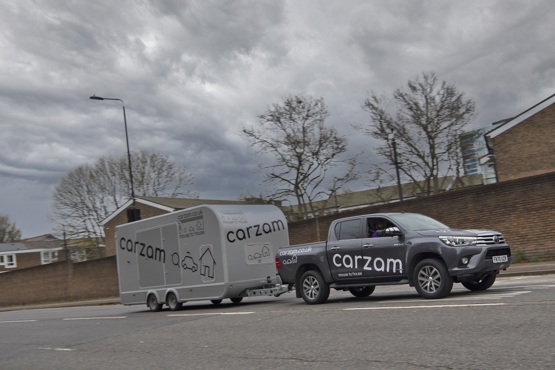 Furthermore, while online-only UK car retailers Cazoo and cinch prize their 4.8 and 4.7 ratings on Trustpilot – from 20,498 and 13,366 review, respectively – Carzam has seen its reputation dented by a string of damning online reviews.
Carzam's rating is 4.2 and on a rapid decline, with 51 of the first 60 reviews posted in May attracting a one-star score.
AM approached Carzam for a comment on the business' future, and its service issues, but received no response.
*This feature was written for the May edition of AM, before Carzam entered voluntary administration and Cazoo announced job cuts as part of a rationalisation of its car retail and subscription businesses.