Cazoo has made another Premier League sponsorship signing in the form of Aston Villa, agreeing a deal which will logos on the team's shirts and around its Villa Park Stadium.
Earlier this month the online car retail platform signed a similar agreement with Merseyside's Everton FC, becoming one of the few businesses outside the betting industry to hold the position of lead sponsor for a Premier League football club.
The new deal to sponsor Aston Villa will increase the brand's exposure with sports fans still further in the 2020/21 season, ensuring exposure to millions of potential customers across the globe.
Zoopla and LoveFiLM founder Alex Chesterman OBE, who founded Cazoo in December 2018 and launched the platform six months ago, said: "We're delighted to be partnering with Aston Villa and supporting the Club's men's and women's sides as well as their academy and charitable efforts.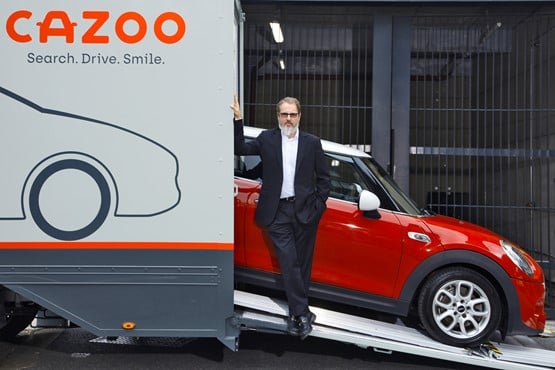 "We are looking forward to next season and working closely with the Club as we turn Cazoo into a household brand by reinventing the used car buying experience and providing the best selection, value, quality and convenience for UK car buyers."
Cazoo chief executive, Chesterman, was interviewed for AM and featured in a car dealer profile in the April 2020 digital magazine.
Aston Villa were promoted to the Premier League in the 2018/19 season and are currently fighting relegation to The Championship, sitting second-bottom of the league, just above Norwich City.
Nicola Ibbetson, Aston Villa chief commercial officer, said the club was "immensely proud" to have partnered with Cazoo, adding that the business' commitment to a partnership with Aston Villa provided both parties with "an opportunity to work together for many years to come".
She added: "Alongside several planned activations and fan engagement activities, all generations of Villa fans will be able to wear replica shirts that faithfully resemble those of their on-pitch heroes with the Cazoo branding appearing on all replica kit."
Cazoo claims to have become the fastest UK business ever to achieve a valuation in excess of $1 billion (£800.8m) following the completion of a £25m funding round last week – joining an exclusive list of companies known as 'unicorns'.
Earlier this month AM speculated as to whether the appointment of Stephen Morana as its new chief financial officer (CFO), could pave the way to a public offering.