Former CarShop chief executive and Sytner Group board member Jonathan Dunkley has been appointed as senior strategic advisor at online car retailer Cazoo.
Dunkley officially handed the used car supermarket business's operations over to "the Sytner Group machine" in June last year, seven months after chief financial officer Brian Scott and commercial director James Dunkley departed the business.
The changes were rung in just less than two years after Sytner acquired CarShop - founded by Dunkley's father, Paul, in 1999 - and Wakefield-based The Car People to form the AM100 group's used car supermarket division.
In his new role Dunkley is set to work closely with Cazoo chief operating officer Paul Whitehead to focus on key areas of the Cazoo business, including: car buying and reconditioning; growing revenues; and adding further scale to the business.
Cazoo said that Dunkley will share his time between Cazoo and his other role as co-managing partner for boutique private equity firm, Camden Ventures, alongside his borther James.
Dunkley said: "I'm very much looking forward to working with Alex, Paul and the team. Cazoo has achieved phenomenal growth already but are only just getting started.
"Their strategy and ambition is clear and I look forward to playing my part in helping to transform the largest retail market in Europe."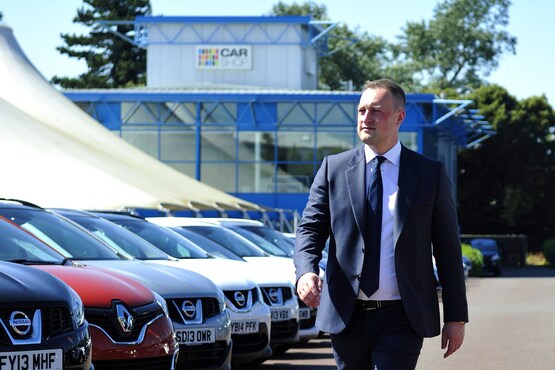 Back in 2016 AM interviewed CarShop CEO, Dunkley, prior its acquisition by Sytner.
Dunkley revealed detail of the car supermarket's growth strategy, which had led to a doubling of profits in just 12 months.
Alex Chesterman OBE, the founder and chief executive of Cazoo, said: "We are delighted to have Jonathan as part of our team.
"His experience from running the UK's largest car supermarket business will be invaluable as we continue to deliver on our mission of providing the best car buying and selling experience for consumers across the UK and Europe."
Earlier this month Cazoo reported an £8 million gross profit in Q2 after its online used car retail volumes surged by 429% a year on from the first COVID-19 lockdown period.
The car retail start-up – set to float on the New York Stock Exchange after achieving a £5bn valuation earlier this year – delivered 10,692 vehicles in the three-month period to June 31 to turn around a £1m loss for the same period in 2020.
Revenues rose 605% to £141m, meanwhile, as the business prepared to expand into France and Germany.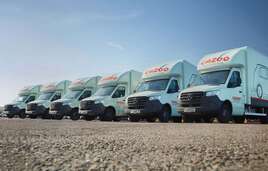 Its unaudited results also showed that the business had turned around a £429 loss per vehicle sold in Q2 2020 – and £149 gross ppu in Q1 – into a £460 profit through what it described as an "improved buying mix, stock turn and higher ancillary revenues".
And, after taking control of its own refurbishment and logistics operations in the UK, establishing an 18-site physical network of used car handover sites and acquiring subscription businesses Drover and Cluno, Cazoo has conitnued to make changes to its retail model.
The business began buying used cars from private sellers last month and also introduced of a charge to customers for vehicle deliveries.
Chesterman said: "We continue to be very excited about our launch into mainland Europe later this year and have started buying and reconditioning cars and started to significantly build out our teams on the ground in both France and Germany and will accelerate our investment and rollout plans if we believe it is right to do so."