Cazoo has invested £1 million in a new used car handover customer centre in Carlisle - the first of seven new facilities.
The online retailer has revealed the redeveloped former Border Cars Kia showroom on Grearshill Road, Kingston Industrial Estate, Carlisle, as the latest additon to its 18-strong physical retail portfolio.
Cazoo said the facility, which opens its doors to customers for the first time today (July 14), is one of seven new customer centres to be established in the second half of 2021.
The facility will allow customers to collect vehicle bought online – as an alternative to its existing home delivery option – and will also provide MOTs and vehicle maintenance.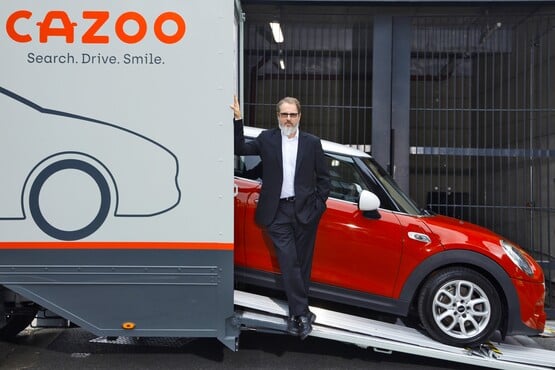 Alex Chesterman, the founder and chief executive of Cazoo, said: "We have been delighted by the response of consumers to our online car buying proposition.
"Our new Customer Centres provide more options for our customers on how they want to receive their Cazoo car and also allow us to serve them better post-sale through our own service centres.
"We're excited to be opening our latest site in Carlisle as we continue our mission to provide the best car buying experience to consumers across the UK."
Following the additon of a new customer centre in Doncaster in May, Cazoo now has 18 physical vehicle handover and aftersales locations across the UK.
Cazoo acquired the Grearshill Road for its Carlisle facility this year.
Kia's former Border Cars Carlisle franchise moved to Lloyd Motor Group's nearby Honda dealership after the business went into administration.
The Lloyd Honda franchise was later taken on by Stan Palmer, back in March this year.
Ford, Honda, Isuzu and Suzuki franchisee Stan Palmer added the franchise to an existing Honda operation in Cockermouth with a £200,000 showroom investment to bring the brand to its site on Montgomery Way, Rosehill, Carlisle.
Speaking at the time, Stan Palmer managing director, Neil Palmer, said: "We have been selling Hondas for 25 years in Cumbria so it's a natural way for us to strengthen and expand our relationship with them."
Cazoo is gearing up for a H2 public offering on the New York Stock exchange after attracting a valuation of £5 billion earlier this year.
The business claims to have sold over 25,000 cars online since launching in 2019.
It now has its own capacity to recondition vehicles, following the acquisition of Smart Fleet Solutions in February, and has expanded into vehicle subscription with the acquisition of the UK's Drover and Cluno, in Germany.