A new iVendi whitepaper is aiming to help car dealers improve their online experience and bridge gap between to retailers Amazon, John Lewis and eBay.
The online motor finance marketplace's Better Buying Journeys whitepaper covers new developments in vehicle search, how to build customer engagement, creating the right digital culture, and how traditional dealers can make the most of their showroom.
"The likes of Amazon, John Lewis, eBay and countless others have given customers an ever-advancing level of expectation and experience that car retailers can struggle to match" it said.
But Darren Sinclair, chief commercial officer at iVendi, is confident that improvements can be achieved. He said: "When it comes to the buying journeys offered by motor retailers, two key trends have emerged following the pandemic that have helped to transform customer expectations.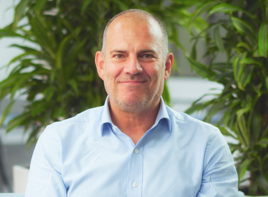 "Firstly, buyers are realising that the way they've been transacting digitally in other retail sectors is now possible when buying a car. Secondly, extremely high-profile and well-funded digital disruptors have arrived in the market and, while their difficulties have been widely reported in recent times, they are still investing heavily in transforming customer expectations as a way of gaining a competitive advantage.
"They question is, how should established dealers react? In our view, by accepting that how car buyers behave is evolving and adopting the best technology available alongside the creation of a genuine change in culture.
"By doing this, they can compete against any other motor retailer – and emulate the best digital customer experiences available anywhere.
"With the right technology and the right attitude, traditional dealers can thrive and do so using products that are easily available at a competitive cost and strategies that are well-proven in the real world."
In analysing the car retail customer journey, iVendi's whitepaper sets out a typical rout to purchase, which include visits to seven retailer websites and one OEM website in the space of 39 days.
Part of its findings detailed a need for online content which will attract consumers through the use of strong SEO and on-site buying advice.
A recent AM News Show podcast with Ian Godbold, marketing director at Cambria Automobiles, joined Hendy Group head of marketing Vicky Hart took a look at some of the key strategies adopted to maximise a retailer's presence online.
AM's June '10 minutes with…' interview with carwow chief executive James Hind revealed how he believes the foundations of its success is its online content for car buyers.
For more insight into how to improve your car retail business's online performance, iVendi's Better Buying Journeys whitepaper is available by visiting ivendi.com/better-buying-journeys.