A Scottish Football sponsorship feud involving Rangers Football Club, Parks Motor Group and cinch may have boosted the online car retailers profile, a YouGov poll suggests.
Constellation Automotive's cinch online car retail platform emerged as YouGov's UK Automotive Advertiser of the Month as TV adverts and sponsorships continued to ramp up its public profile.
But YouGov said that the growing awareness of the brand's advertising may have also increased due to an ongoing sponsorship row between the Scottish Professional Football League and Rangers, as reported by AM.
Rangers has argued that it does not have to highlight any of cinch's advertising due to a contractual conflict of interest arising from its existing sponsorship deal with Parks Motor Group.
Commenting on Rangers' bid to protect the profile of the AM100 car retail group through refusing to endorse cinch, YouGov said: "If the aim was to reduce awareness of Cinch's advertising, our data shows that it clearly has not worked."
YouGov's Ad Awareness scores, which measure whether consumers have seen an advertisement for a brand in the previous two weeks, saw cinch rise from 21.9 to 24.7 (+2.8pts) between the beginning and end of May.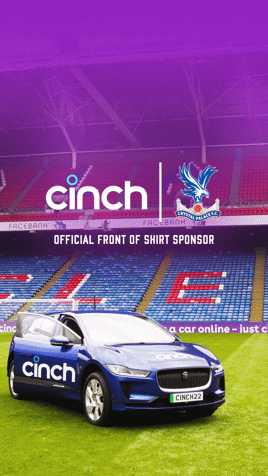 It said that cinch "saw a greater increase in this metric than any other automotive brand in our database".
Cinch has been ramping up its advertising efforts of late, with cross-platform marketing campaigns featuring Rylan Clark and celebrity chef Gino D'Acampo.
Growing awareness of the BCA and WeBuyAnyCar owner's retail operation came as rival operators faltered this month, with Carzam entering voluntary recievership and Cazoo announcing job cuts and plans to rein-in its costs – including on marketing – as part of a bid to become self-funding in the UK.
At the end of last month cinch agreed a deal to become Crystal Palace's official shirt sponsor for the 2022/23 Premier League football season as part of a multi-year contract.
Cinch adds Crystal Palace to its roster of sports properties, which also includes England Cricket and the Northampton Saints Rugby team.