Driverama has said that it has no immediate plans to bring its growing online car retail operation to the UK after kicking off its growth into new European markets.
The online car retailer has officially launched in the Netherlands – its first territory outside its native Germany – and appointed ex-Auto1 business director, Filip Claessen, to initiate expansion in France and Belgium.
But taking on the likes of fellow online disruptors Cazoo, cinch and carzam on their home turf is not a priority. A spokesperson for Driverama told AM: "The UK is not part of Driverama's immediate expansion plans."
The launch of Driverama's operations in the Netherlands at its headquarters in Amsterdam follows the successful opening of six branches in Germany.
Stan Galik, the chief executive of Driverama, said: "Today marks another major milestone for Driverama, as we launch operations in the Netherlands, our first market outside of Germany. It is a significant and exciting step for our international expansion.
"I am also delighted to welcome Filip to the Driverama team. His years of experience in the used car industry will be invaluable in helping us to achieve and deliver our growth ambitions in Europe.
"Not only this, but Filip is truly aligned with the culture and values of Driverama and understands the importance we place on creating a seamless customer experience."
Driverama's expansion comes as Cazoo and cinch both accelerate their own plans to grow their scale in mainland Europe.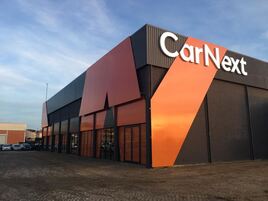 Constellation Group claimed that its online car retail business had achieved "unmatched scale" across Europe through its acquisition of CarNext.
Driverama said today (January 17) that its appointment of Claessen from D'Ieteren, Belgium's largest car distributor, and Auto1, which it referred to as "Driverama's largest competitor and Europe's leading digital automotive platform for used cars", would add focus to its desire to deliver a seamless car sales process.
The business said that Claessen had been charged with driving its offering of total speed, simplicity, fairness, and transparency to customers as it expands into France and Belgium.
Claessen said: "The combination of unique technology, innovation and exceptional customer service make Driverama a company that I am convinced will transform the used car market in Europe, which is why I am so excited to join the company."
Driverama is part of AURES Holdings, which claims to be the largest independent used car retailer in Europe based on its vehicle sales volumes, with over 2.6 million customers served since the company was established in 1992.