Skoda UK has removed the entry-level version of its Enyaq electric vehicle (EV) from sale in the UK, citing a need to "manage customer expectations" amid lengthy lead times.
A spokeswoman for the Czech brand told AM that the decision to remove the Enyaq iV 60 had come as a result of supply constraints that had seen waiting times for the zero-emissions SUV extend to around a year.
She said: "It's a temporary measure, but we don't know when it will be made available again. It could be weeks or months."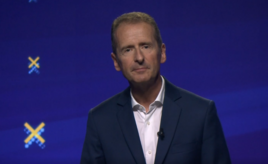 Last month Herbert Deiss, chief executive of the Skoda-owning Volkswagen Group, warned that a shortage of components sourced from Ukraine could prove its biggest supply issue in 2022.
Ahead of the Society of Motor Manufacturers and Traders (SMMT) publication of Q1 new car registrations figures, AM recently considered how Russia "threw a hammer and sickle into the works" of automotive's 2022 recovery.
In conversation with AM this morning (April 22) the Skoda spokeswoman told AM: "The conflict in Ukraine has certainly played into the issues of supply."
Skoda's decision to temporarily remove the most affordable version of its only pure EV model comes at a time when many manufacturers are focussing on high margin models – or being forced into altering vehicle specifications – as component supplies continue to impact manufacturing.
Last year AM reported that Suzuki had imported 4,000 vehicles to the UK without infotainment systems, retrofitting them in the UK in an effort to maintain its flow of vehicles to franchised dealerships.
Speaking to AM yesterday (April 21) Mazda UK sales director, Peter Allibon, said that it had created new trim derivatives to allow customers to buy vehicles with more immediately available components as waiting times for 'fully-loaded' vehicles remained uncertain.
The Skoda spokeswoman told AM: "Supply issues are an issue common to all manufacturers right now."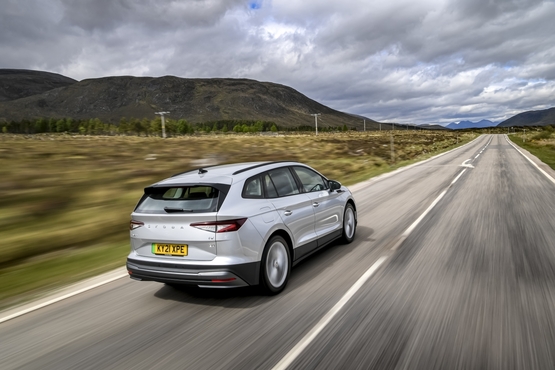 When pricing for the new Skoda Enyaq was first announced in 2020 the entry-level Enyaq iV 60 was priced at £33,450.
The model uses a 62kWh battery pack, which provides a range of 242 miles and has an output of 180PS.
The more powerful Enyaq iV 80, which remains on sale, was priced from £35,950 (inc PiCG) and uses an 82kWh battery pack, providing a range of up to 333 miles and a more potent 204PS.