Car manufacturers have cut back on discounting in Q3 this year, with average deposit contributions falling by 18% to £1,704 quarter-on-quarter, according to the latest data from AM.
Analysis showed that OEMs have reduced customer incentives amid widely-publicised new car shortages as a result of manufacturing issues prompted by the global lack of semiconductor microchips.
New car finance is less tempting overall for consumers this quarter overall, with monthly payments increasing by 4.5% to £367 on average, after remaining fairly flat since the start of 2021.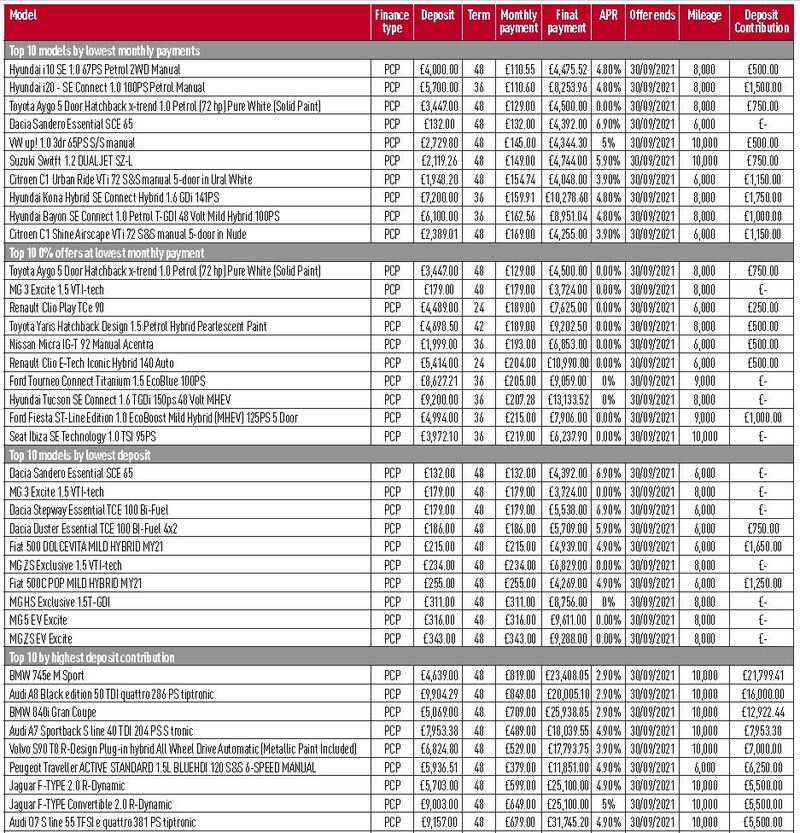 Average balloon payments have also continued to grow, up by 3% to an average of £13,671, making it more likely for customers to switch out of their current PCP and into another new car at the end of their contract.
The number of offers priced at or below the monthly payment average also dropped from 173 to 165 in Q3, further hinting that new car finance has become more expensive for customers.
While there have been price increases across the board, the number of 0% offers has been maintained at 57 out of the total of 266 manufacturer representative examples AM compiled for Q3.
And while customers might have to pay more for their next car on finance, it's positive news for car manufacturer banks that are looking to recover from the pandemic.
The Finance and Leasing Association (FLA)'s latest figures show new business volumes have increased by 31% over the first six months of 2021.
Geraldine Kilkelly, FLA director of research and chief economist at the FLA, said: "The H1 2021 results show that new business levels have recovered strongly as restrictions to deal with the pandemic have been gradually eased. The value of consumer car finance new business in H1 2021 was only 8% lower than in H1 2019.
"Our latest research suggests that the industry has maintained its optimism about the opportunities for growth despite the risks to the economic recovery from further waves of Covid-19.
"The FLA's Q3 2021 industry outlook survey shows that 91% of motor finance providers expected new business growth over the next 12 months."
Deals to be had
While the averages tell a story of rising prices, there are still clearly many deals to be had.
Hyundai has a particularly strong showing at the value end of the spectrum, featuring in both the top 10 models by lowest monthly payment and best 0% deals with its i10, i20, Kona hybrid, Bayon and Tucson.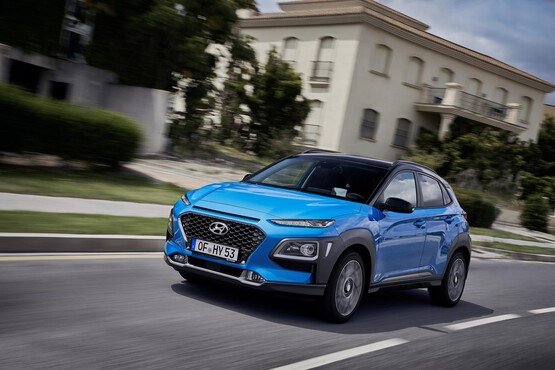 Whatever a customer might be looking for in terms of vehicle segment, they will be able to find good value with Hyundai in Q3.
All of the least expensive cars by monthly payment are priced below £170 a month.
Going a little further up the scale on price, there's a Ford Tourneo Connect nestled away for just £205 a month at 0% (although it does have a slightly hefty £8,627 deposit to make those particular numbers work).
There's a simplicity in matching deposits levels with monthly payments and Dacia, MG and Fiat have all employed this tactic to lower the barrier to entry on new models like the MG 3, 500 and even all-electric models like the MG 5 and MG ZS.
For those wanting to make the switch for the first time at a low cost per month MG cannot be beaten on price compared with rivals at the moment.
There is also still a lot of money being thrown around with manufacturers looking to discount their more premium products, with examples like the BMW 745e and Audi A8 being offered with price drops of £21,799 and £16,000 respectively.
The two outliers with the biggest deposit contributions are the Peugeot Traveller, which comes with a £6,250 discount when bought on PCP, or the VW T-Roc Cabriolet with a £5,331.76 price drop for those customers looking to make the most of any late summer sun before Q4.