A customer video created by the aftersales team at Vertu Motors' Macklin Motors Edinburgh East Hyundai has secured a global customer service award from the Korean car maker.
The dealership, on Seafield Road East, Edinburgh, was the only retail site in the UK to claim and award in the annual Hyundai CX competition, and the win came courtesy of a video starring senior sales adviser Jack Massie.
Macklin's award comes as the AM Awards 2022 calls for entries, with Online Consumer Experience of the Year and Best in Customer Service among the categories. Click here to find out more.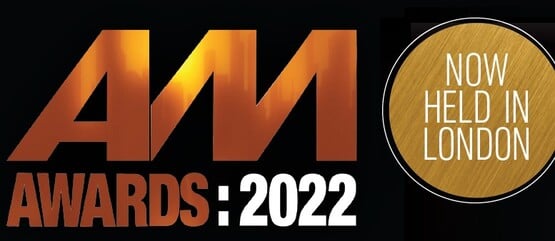 Hyundai attracted video submissions from 1,800 franchisees across the world – demonstrating the very best examples of CX in sales and aftersales – but the team in Edinburgh were just one of four to gain an award for 'Participation & Video Quality'.
Hyundai said its submission was recognised as a great demonstration of the 'Welcome and Show Empathy' criteria in the competition, in addition to being positive and well produced.
'Great short video'
Mark Littlejohn, general manager at Macklin Motors Edinburgh East Hyundai, said: "I'm really proud of the whole team. Every colleague has contributed to making the dealership a success and it's great that our short video made an impact with the judges at Hyundai."
Paul Walton, Hyundai franchise director at Macklin Motors, said: "This is brilliant for our Edinburgh East dealership. We strive for excellence in every part of the customer experience, so to be recognised by Hyundai is fantastic.
"The video, starring senior sales adviser Jack Massie, demonstrated the care we take to listen to customers to ensure we meet their needs thoroughly. Well done to everyone involved."
Macklin Motors' presence in Edinburgh recently received a boost with the opening of a dealership development which brought together MG, Kia and Peugeot sales and servicing at a new £5m, multi-brand showroom.
While Vertu grows its presence North of the border, its Hyundai awards win also reflects a growth in the importance of video in car retail.
Growing importance of video
CitNOW this week reported that more than 12.1 million were created using its technology during 2021, representing growth of 120% over the past five years.
In 2021, CitNOW saw the number of video views increase by 25% year-on-year, amounting to 30.5 million views, it said.
Carol Fairchild, chief customer officer at CitNOW, said: "In a survey conducted for our latest report assessing the ultimate digital customer journey, we found that 84% of car buyers said video was a valuable part of their car buying experience and 70% of car buyers valued the transparency that video provides in the workshop.
"The rate of digital transformation in the automotive industry has accelerated in recent months, and the use of video to bridge the online to offline customer experience is most definitely growing."