Steven Eagell Group founder and chief executive, Steven Eagell, has become the latest member to join the Automotive 30% Club.
Eagell said that diversity and inclusion is at the core of its people strategy and that there is a "natural synergy" with the aspirations of the Automotive 30% Club.
The voluntary network of CEOs and MDs from across the UK-based automotive network has a target of filling at least 30% of key leadership positions within its organisations with women by 2030.
Eagell said: "I am delighted to have joined the club and I'm very much looking forward to working with the team, patrons and other members to assist with retaining and attracting top talent to the industry."
The latest addition follows Hendy Group's chief executive Paul Hendy and chief operating officer Simon Bottomley joining the Automotive 30% Club.
Cox Automotive International president Martin Forbes and Manheim Auction Services and NextGear Capital MD Liam Quegan, have also become members.
Founded by Julia Muir in 2016, the Automotive 30% Club has since grown to become a varied network of motor manufacturing, retailing and supplier companies.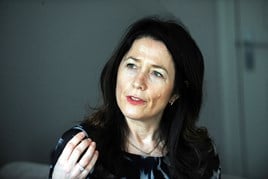 Muir said: "I'm very pleased to welcome on board Steven Eagell, CEO of Steven Eagell Group, as the newest member of the Automotive 30% Club.
"As a leader with strong inclusive values and being the country's largest Toyota and Lexus retailer with 30 sites, Steven's membership complements that of Toyota GB President Agustin Martin and will create a significant opportunity for progressing gender balance and inclusion in the sector."
In a special AM 'guest opinion' post to mark International Women's Day 2021, Muir explains how fixing car retail to allow women to feel safe and thrive has little to do with being 'woke' or 'politically correct'.
She also said on a separate occasion that women are 'losing out disproportionately' during the COVID-19 pandemic.
In January 2021, Jardine Motors and Trustford HR directors Clare Martin and Sharon Ashcroft gained special recognition as the Automotive 30% Club presented its annual 'Inspiring Women' automotive sector awards in a bid to recognise the sector's established and emerging female talent.
Steven Eagell Group operates 22 Toyota and eight Lexus dealerships.
Steven Eagell - profiled by AM back in 2016 after a period of rapid growth - hit the Toyota Brit Awards for six in 2020, capping an overall Retailer of the Year accolade with five other category wins.