Car retailers are being urged to refocus their online marketing efforts as Google prepares to update its policies on customer data – removing cookies and making customer behaviour harder to track.
Automotive content and ecommerce experts at Autovia believe that the sector is yet to "wake-up" to the impending changes and suggests that smaller retailers, in particular, could be caught unaware and put at a disadvantage.
"We have been surprised at how little comment there has been in the automotive industry to date, considering that this is one of the biggest changes to hit the world of digital marketing for many years," said John Webb, Autovia's managing director for automotive data, demand generation and commercial operations.
"These changes will present real challenges, in-particular for those businesses who do not enjoy the kind of scale that enables them to build new digital tools and methods to engage with customers.
"The fact is that the option of attracting highly engaged car buyers directly will be made more challenging by Google's decision."
Google is changing the way it allows online personal tracking and ending the use of so called '3rd party cookies' which allow marketing departments and dealer promotion businesses to identify consumers who are in the market for a car.
The update, set to be implemented in eight months time, reflects a wider shift to protect consumers from unwanted marketing.
Last week Apple implemented advertising tracking changes which demand that businesses must request user permission to access their unique identifier for advertisers (IDFA).
Up to 80% of users are expected to withhold this permission, however, removing some marketers' ability to learn about shoppers and serve targeted ads via Facebook and other social media platforms.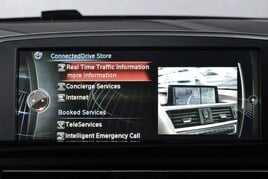 Research from Parkers also recently highlighted issues of data privacy surrounding connected cars, with 75% stating that they do not want any kind of monitoring device in their vehicle, despite an acceleration of manufacturer's efforts to exploit 'surveillance capitalism'.
Autovia said that Google's planned changes will have an added impact following an online shift from car buyers prompted by the COVID-19 crisis.
Webb said: "I know how tough this challenge is because we are already working flat out on it - and we have the luxury of a large expert team dedicated to nothing else.
"But the lack of discussion around this change in the automotive industry suggests that many could be caught out and see a reduction in their marketing leads.
"Dealers, for example, should be asking their marketing partners and platforms how they plan to respond to the degradation of 3rd party cookies and what solutions they're putting in place to accommodate these changes.
"Key will be working with partners who have explicitly opted-in databases of in-market car buyers that they can target, rather than relying on the current 'follow-me' practices of re-targeting applied by many.
"There is little doubt that some manufacturers and biggest dealer groups will already be honing their future strategies to make the best of this new world, seeing the bonus of an opportunity to get ahead of less nimble competitors when the door closes on most 3rd party cookies.
"This aspect of the digital marketing landscape will only continue to become more challenging and those who have benefited from re-targeting 3rd party cookies must now start thinking about new ways of boosting the connections with their key audiences beyond their own websites."