Vospers Abarth Exeter is the performance brand's UK car retailers to trial a virtual reality (VR) home test drive package to coincide with the launch of the new limited edition Abarth 595 Scorpioneoro.
Hot prospects for the new 165PS Italian hot hatchback will have an Oculus Quest VR headset, Bose headphones and an array of Abarth-branded gifts delivered to their home in a crate as part of the innovative initiative during COVID-19 'Lockdown 3'.
Delivering a solution to the issue of test drives in lockdown, the package allows potential buyers to sample some of the sights and sounds from within an Abarth 595 Scorpioneoro as it tackles the idyllic roads of North Wales.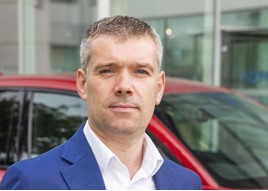 Arnaud Leclerc, the managing director of FCA Group UK, said: "We are delighted to be able to offer this innovative test drive approach to our customers and Abarth fans.
"This VR experience allows customers to enjoy the thrill of driving a 595, but from the safety of their own homes."
While those taking advantage of the home test drive offer will be expected to return their VR headsets and headphones to their local dealership following their experience – allowing them to be sanitised ahead of further use – they will get to keep the Abarth goodies included in their package.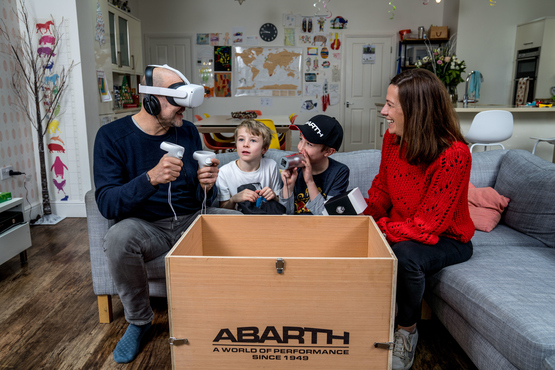 The FCA Group has also organised a competition which will allow one winner to secure the entire package to keep, however, and anyone with an existing VR set-up can download the Abarth 595 Scorpioneoro video in order to sample the initiative's test drive element for themselves.
Automotive influencer, Stef Villaverde hosts and guides customers on the virtual experience, giving customers all of the key product information about the new Abarth 595 before taking them on a drive of some of the UK's best driving roads.
A spokeswoman for FCA Group UK told AM that Vospers were "immediately keen" to trail the 'home test drive' scheme. She added: "At the moment, it's great for potential customers who have been stuck indoors during COVID-19, and overcomes the issue of offering test drives during lockdown."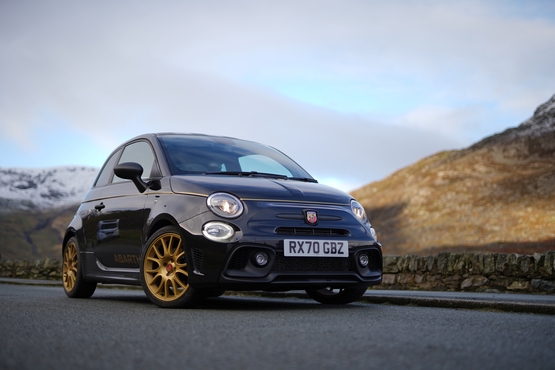 The Abarth 595 Scorpioneoro is a limited edition with only 2,000 models available globally and pays homage to the exclusive A112 Abarth 'Gold Ring', better known to fans as the A112 Abarth 'Targa Oro'.
Powered by a 165 HP T-Jet engine, the car is capable of reaching a top speed of 135mph, and capable of 7.3 second acceleration to 62mph, it feature a unique livery, leather seats with Scorpioneoro emblazoned in gold on the headrest, a chrome twin exhaust and 17-inch Formula Gold alloy wheels with red hubcaps.