Cazoo has opened the doors to its 20th car retail Customer Centre at West Thurrock's Lakeside Retail Park following a £1 million investment.
The online car retailer said that it had created 20 jobs with the creation of the new Essex site.
Cazoo has grown its Customer Centre network in just 15 months and said today (October 13) that it intends to open a further 12 facilities over the next 12 months.
Alex Chesterman, the founder and chief executive of Cazoo said: "Consumers across the UK are increasingly embracing the proposition of buying and selling cars entirely online, given the better selection, value, transparency and convenience.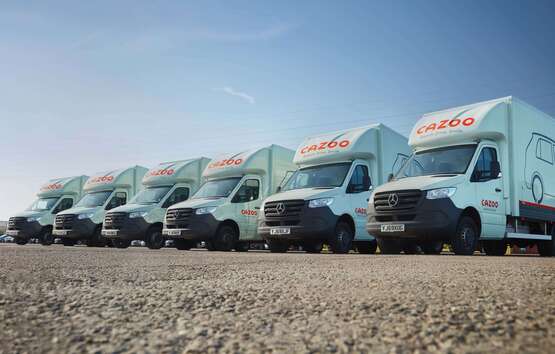 "Our Customer Centres further enhance that proposition by giving customers the option of collecting a car they buy from us or dropping off a car they sell to us if they prefer.
"And these sites allow us to better serve our customers with our own service centres.
"We're excited to be opening in Lakeside as we continue our mission to provide the best car buying and selling experience to consumers across the UK."
Cazoo established its Customer Centres rapidly following its 2020 acquisition of used car supermarket group Imperial Cars.
Speaking to AM at the time, Chesterman denied that the move represented a "u-turn" for the online retailer, highlighting that the new Customer Centres would not display cars for sales and would serve only as handover or aftersales points.
Last month Cazoo completed its process of bringing its vehicle preparation in-house with the £70m acquisition of SMH Fleet Solutions, following its Q1 acquisition of Smart Fleet Solutions.
It also acquired used cars valuations provider Cazana for £25m.
Weeks later, Cazoo's financial results for the first half of 2021 revealed that the £5 billion-valued online car retailer delivered a £69m adjusted EBITDA loss in the period.
Its results for a period, which saw used cars appreciating in price at an unprecedented rate due to supply shortages showed that, despite revenues up 521% to £248m as gross margin rose 9ppts, it failed to achieve profitability in the period to June 30.