Franchised car retailers and their manufacturer partners have been warned that they are at risk of losing the battle for the used car market as emerging online disruptors assert dominance in stock acquisition.
Automotive sales consultant Andrew Banning claims that the market's soaring used car pricing and stocking issues have more to do with increased competition from the likes of Cazoo, cinch and Carzam than a shortage of vehicles to fill retail forecourts.
Banning asserted: "Online independent used car retailers have grasped that if you control access to used car stock then you control access to both used car customers and the market".
His comments come in the same month that Constellation Automotive, the owner of remarketing giant BCA, Webuyanycar and cinch shifted its Corby car preparation focus to cinch, from market rival Cazoo, and boosted its stock holding and vehicle capacity with the acquisition of Rockingham Motor Speedway.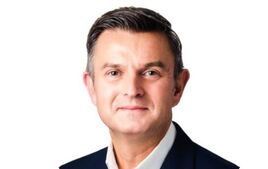 Formerly of Cooper BMW, Ocean Automotive and Lexus UK, Banning – now owner of Andrew Banning Sales Solutions – suggested that the sector has an existential challenge to face in the used car retail sector.
He highlighted that there has been no reduction of three-to-four-year-old used car stock in the sector but said increased competition from the likes of Cazoo, cinch and Carzam was squeezing traditional retailers out.
Suggesting that there was an urgent need for franchised car retailers and OEMs to address shortcomings in their acquisition process to gain access to this older stock, he said claimed "too many businesses operating within the sector just don't have the skills to acquire it".
Banning suggests that OEMs and their franchised networks have the tools at their disposal to control a greater part of the used car market.
Right, now, with the likes of Cap HPI and Auto Trader recording record used car prices, however, it seems that retailers must be prepared to pay the price for stock or risk losing their foothold.
Citing the comments of one director of a BMW retailer who criticised the role played by car buying platforms, he said: "What the director concerned at this BMW dealership failed to grasp, along with 95% of his fellow franchise partners and their parent manufacturers, is that there is an existential battle for used car market place share taking place and at the moment; astonishingly, franchise dealer networks and manufacturers are in danger of losing the battle.
"Despite having all the business advantages required to control access to used car stock holdings and therefore to use car customers, they are failing to do so."
Banning said that just five minutes on the internet allowed him to locate over 1,700 used BMW's for sale at independent businesses with "no new car franchise to leverage and none of the associated used car trading advantages that a new car franchise offers".
"My fear for manufacturers and their franchise partners is that this is only the start," he said.
"Although a huge topic, in truth the reasons why the used car market has got to where it is today for manufacturers and franchise dealers are varied and go back decades.
"But all have laziness, mistrust and a lack used car business acumen within manufacturers and franchise dealer networks at their foundations; I was there and witnessed them all taking place."
At the same time as disruptors are looking to drive volume, used car supermarkets and franchised car retailers across the UK are currently looking to ramp-up their share of the used car market, despite the current market pressures.
Last year Pendragon announced its plan to rebrand its Car Store network as part of its new retail strategy, while Peter Vardy has transformed its former Vauxhall franchised sites into retail points for its Carz division.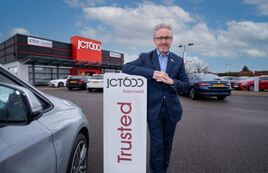 AM also recently reported that both JCT600 and Inchcape are in the process of significantly expanding with their own standalone used car retail divisions.
Motorpoint yesterday revealed its plan to near-treble its 2020 revenues to £2 billion in a medium term with the opening of 12 new locations, meanwhile, as CarShop and Trade Centre UK both looked to establish new car supermarkets at recently-closed Showcase Cinema sites.
At the same time many retailers find themselves short of stock.
Waylands Automotive managing director, John O'Hanlon, recently told AM that sourcing stock was becoming increasingly difficult, but added: "Those looking to significantly grow their used car operations are clearly looking at the longer-term picture."