Cumbria sports car retailer Parker & Parker has completed the construction of its new £5 million Porsche Centre South Lakes dealership.
West Yorkshire-based Caddick Construction completed the project, on Electric Drive, Carnforth, on time, delivering a new 1,618 square-metre facility complete with workshops, MOT testing facility and offices just off junction 35 of the M6.
The business said that the address of the new facility was chosen to highlight the importance of electric vehicles (EV) to the Volkswagen Group-owned German brand's newly-launched all-electric Taycan.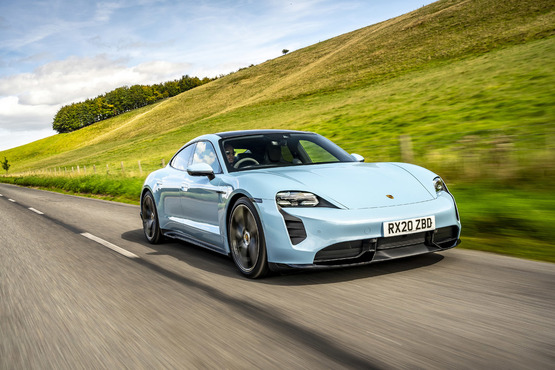 Year-to-date to the end of May, the EV grand tourer was the brand's top selling car, with 1,690 registrations placing it ahead of the Macan SUV (1,136).
Commenting on the completion of Parker & Parker's new retail facility, Ian Parker, director of Porsche Centre South Lakes, said: "All the team are delighted with the centre which looks amazing.
"Anticipation has been growing over recent months and it is living up to all our expectations.
"We are now working hard towards our official opening in July so we can really showcase the fitting new home of Porsche for Cumbria and North Lancashire."
Caddick Construction North West managing director Ian Threadgold said: "This has been an exciting and very rewarding contract to be involved with.
"Porsche is one of the most desirable and respected brands in the world and we are delighted to be able to deliver an exceptional dealership and showroom in a such a stunning location."
Last week Porsche Cars Great Britain welcomed Sarah Simpson as its new chief executive.
Simpson had been regional director at Bentley Motors since 2014.
Earlier this year AM reported that Porsche Cars GB has realised the COVID-19 Lockdown 3 opening of its network's newest franchised dealership, in Norwich, and it prepared for a number of new dealership openings across the UK.
Despite the COVID-19 crisis, 2020 saw Listers Group open its Hull Porsche dealership in January, Pendragon opened its Stockport site in August while gaining planning permission for a new 'gateway' dealership in Nottingham, while Porsche Retail Group opened its new 'studio' sales facility in Mayfair.
Among the latest new Porsche Centre developments announcements are those of new flagship Destination Porsche Centres developed by Porsche Retail Group (Reading) and Inchcape PLC (Bournemouth).