I wish a huge congratulations to the 2018 AM Best Dealerships To Work For – The Chorley Group; Drayton Kia, Boston; Hepworth Honda; Livery Dole Mitsubishi; Luscombe Motors; Premier Ford; Roadside (Garages); Tracks of Exeter; and Whetsone Audi.
And a thank you to all AM and AM-online readers who came to Automotive Management Live on November 8, and saw the best dealerships collect their awards. They are incredible employers, with engaged, satisfied staff who feel able to overcome any of the challenges our industry brings them.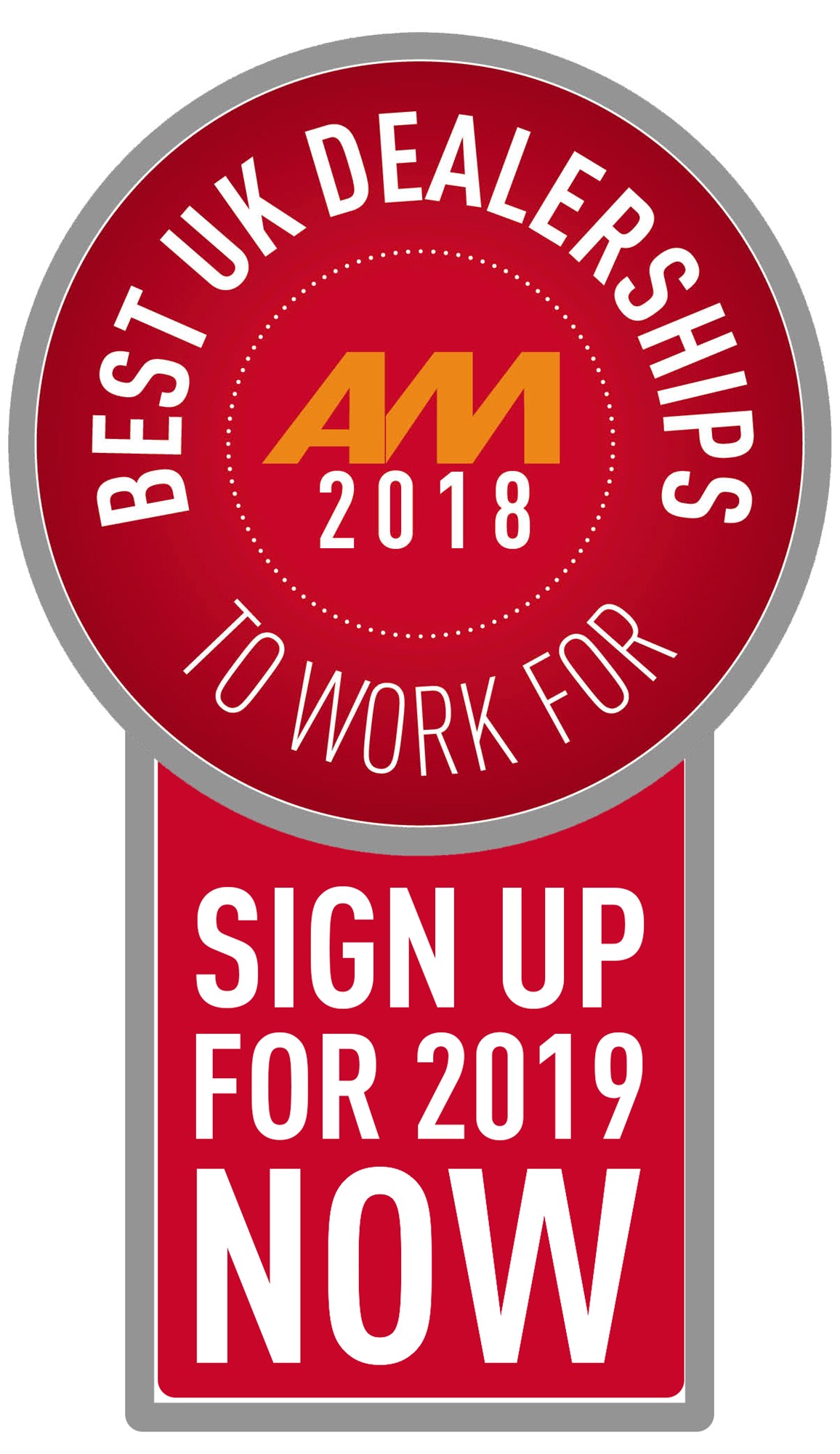 We will officially launch the 2019 programme next spring, although you can register your interest now, by clicking the button to the left. It's completely free to enter. If you have a great workforce that strives to make a difference to your dealership, and that enjoys the rewards of a people-centric employer, let's recognise that. We often talk about public ignorance or misperception of the industry as a workplace. Let's take steps to change that.
What's the risk? None. If you don't make the list, no one knows. And you'll at least have some insight into how your workers feel about their workplace, so you can make improvements before they leave.
I want to see dozens more dealerships taking part in 2019, and bigger celebrations for the best dealerships. Don't pay lip service to your people.